The Department of Speech, Language, and Hearing Sciences (SLHS) makes a significant impact on people's lives. Our priorities span education, research, clinical practice, and outreach and engagement to communities at UConn and the surrounding region.
Education
The department educates and supports graduate students and postdocs in becoming highly-qualified, ethical, and discerning researchers, clinical practitioners, and professionals. We offer graduate degree programs in clinical practice and research at the Ph.D., Au.D., and M.A. levels.
We also provide a comprehensive foundational curriculum for undergraduate students at the B.A. level. Our major in speech, language, and hearing sciences prepares students for a wide range of careers and for graduate study.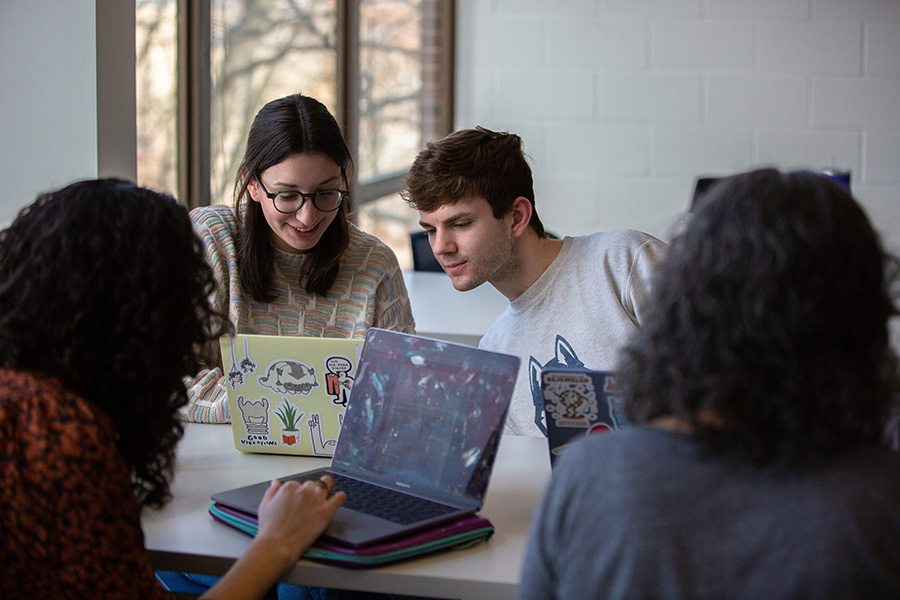 Research
The department is a key contributor to UConn's reputation for excellence in the study of speech, language, hearing, and communication. We conduct and disseminate high-quality basic, translational, and applied research in the speech, language, and hearing sciences. We offer a diverse array of cutting-edge opportunities and collaborate with researchers across disciplines at UConn and beyond.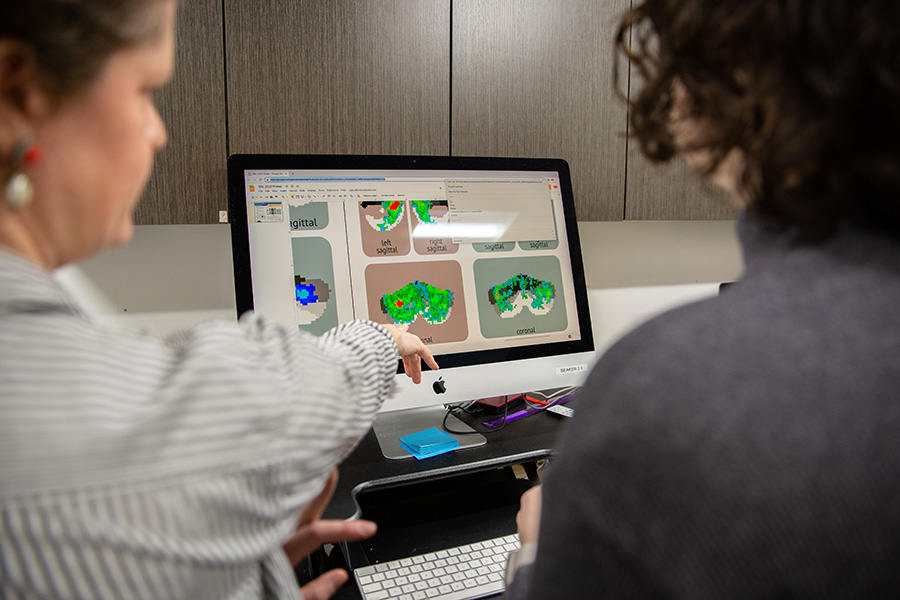 Clinical Practice
We offer clinical practice committed to the delivery of accessible compassionate state of the art evidence based clinical care in speech language pathology and audiology.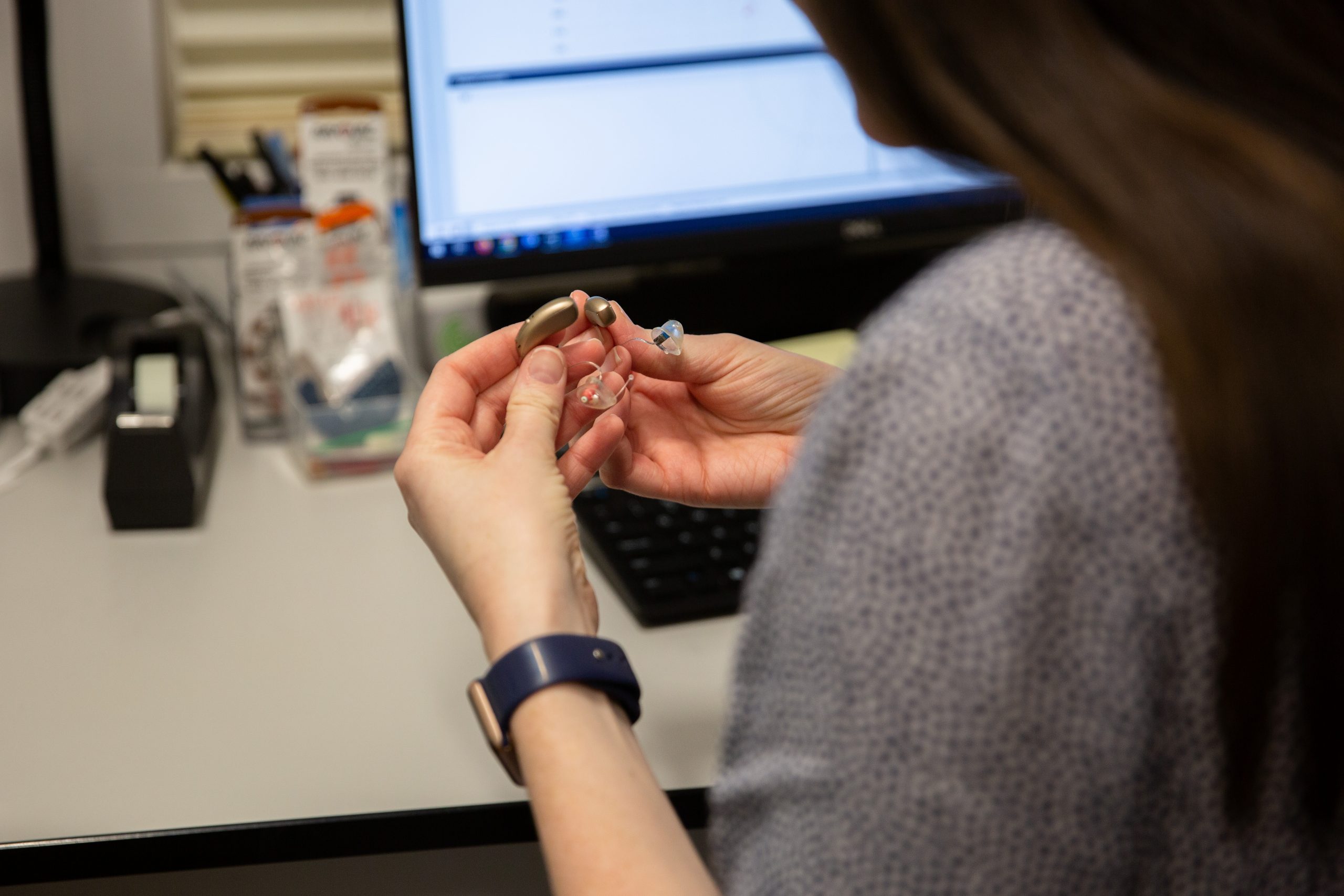 Outreach and Engagement
Community engagement is at the core of our department. We train the next generation of speech, language, and hearing sciences professionals to make an impact in the communities they serve. Our students gain experience in the UConn Speech and Hearing Clinic, one of the longest public-serving university clinics of its kind.