New England's premier program for impactful research and education in speech, language, and hearing sciences as well as clinical practice in audiology and speech-language pathology.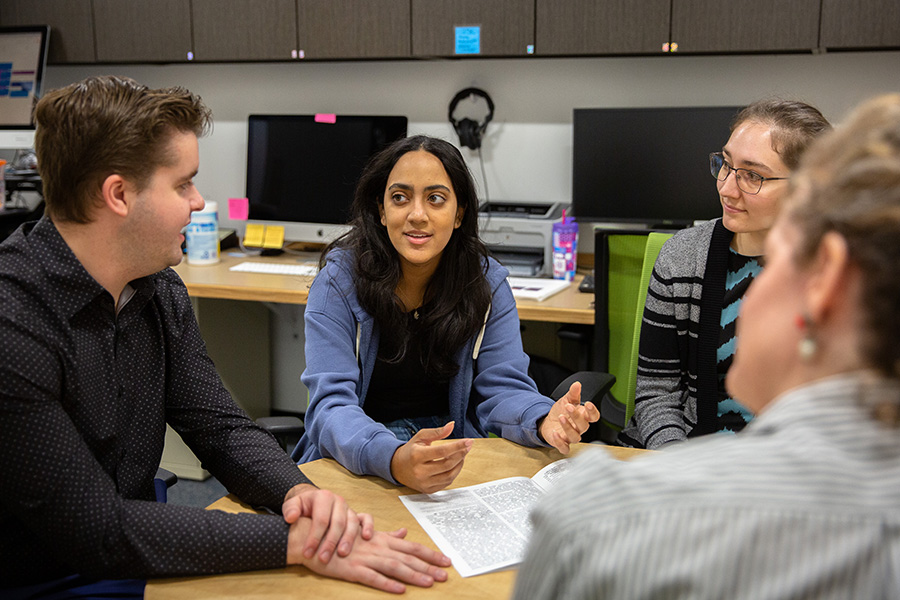 Undergraduate Program
Our undergraduate major readies students for a wide range of careers and graduate study.
Explore the Major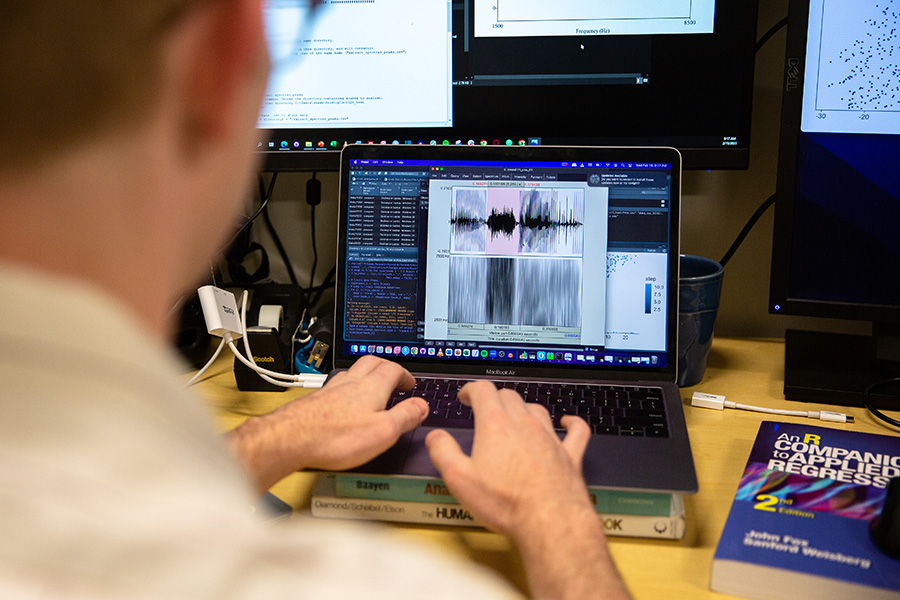 Research
Housed within a nationally-ranked R1 university, our department is the home for cutting-edge research in our fields.
Explore Research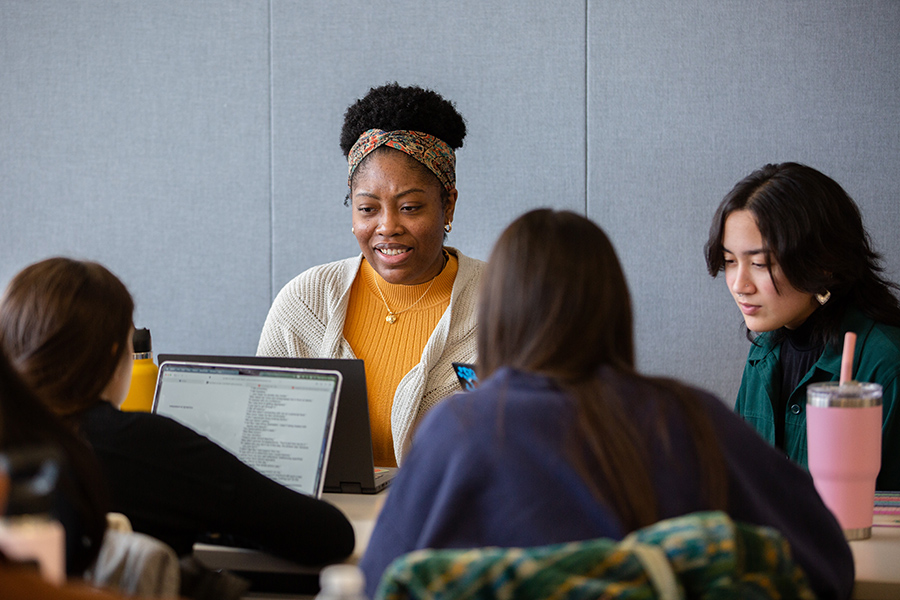 Graduate Programs
Our graduate programs emphasize hands-on learning in clinical and research settings.
Speech and Hearing Clinic
The UConn Speech and Hearing Clinic delivers compassionate, state-of-the-art, evidence-based clinical care in speech-language pathology and audiology. Based at the Storrs campus, we serve clients from UConn and surrounding communities.
News
Upcoming SLHS Events

The SLHS Department website has been redesigned and is live. Be sure to check it out! https://slhs.uconn.edu/ This year, the American Speech-Language-Hearing Association (ASHA) 2023 Conference will be in Boston, Massachusetts! It will be held at the Boston Convention Center, November 16th – November 18th. Please be sure to join us for an Alumni event […]

Posted on

July 5, 2023
2022/2023 Award Winners

2023 Recipients of the Connecticut Speech and Hearing Foundation Scholarship Awards Shayna Goldfeder – CSHA Foundation Scholarship Arden Ricciardone – Geraldine Garrison Scholarship Morgan Sauvageau – Kenneth T. Gist Promising Professional Scholarship Victoria Zysk – Antonia B. Maxon Memorial Scholar/Clinician Scholarship 2023 Department of Speech, Language and Hearing Sciences […]

Posted on

July 5, 2023
Canadian Governor-General's Innovation Award

Dr. Richard Seewald (UCONN Ph.D. 1981) has contributed research findings in pediatric amplification for more than three decades. Dr. Seewald's paper entitled "Selecting Amplification Characteristics for Young Hearing-Impaired Children" co-authored with his mentor and UCONN faculty member the late Dr. Mark Ross is a seminal work in the area of pediatric audiology and hearing loss […]

Posted on

July 5, 2023